Contact
Nye' Lyn Tho Photography
Email : info@nyelyntho.com
About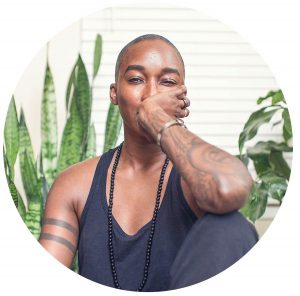 I'm an Astrology enthusiast, Commercial / Conceptual Photographer, and Retoucher. Since 2015, I've been working independently retouching for clients such as Uber Eats, Sephora, Vehicle SF, and Title Nine. In addition to this, I worked with my own personal clients and small local businesses in the SF Bay Area and New York. Prior to photography, I gained extensive experience designing and compositing as a full-time Graphic Designer in a San Francisco based company for 7 years.
If I'm not trying to guess the sign of my subject; I'm obsessing over the composition of a shot, the color grade of a photo, and creating sculptures out of my subjects by etching them with shadow and light.
I consistently aim to uplift those who are often shunned in society. As a black lesbian woman, I recognize the constant need for positive self reflections. Growing up with a very small view of people like me in media, in stories, or even products on the shelf, I seek to help provide positive mirrors that i've craved since childhood. Picking up a camera has fed that hunger not only for myself but for people like myself
© 2023 Nye' Lyn Tho. all rights reserved.