Contact
Nye' Lyn Tho Photography
Email : info@nyelyntho.com
About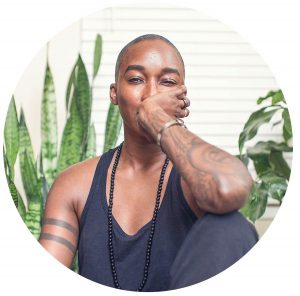 Nye' Lyn Tho is an Astrology enthusiast, Commercial / Conceptual Photographer, and Retoucher. Since 2015, she has been working independently retouching for clients such as Uber Eats, Sephora, Vehicle SF, and Title Nine. In addition to this, she has worked with her own personal clients and small local businesses in the SF Bay Area and New York. Prior to photography, she gained extensive experience designing and compositing as a full-time Graphic Designer in a San Francisco based company for 7 years.
If Nye's not trying to guess the sign of her subject; she's obsessing over the composition of the shot, the color grade of the photo, and creating sculptures out of her subjects by etching them with shadow and light.
Nye' consistently aims to uplift those who are often shunned in society. As a black gay woman she recognizes the constant need for positive self reflections. Growing up with a very small view of people like her in media, in stories, or even products on the shelf, she seeks to help provide positive mirrors that she's craved since childhood. Since picking up a camera she has fed that hunger not only for herself but for people like herself.
© 2016 Nye' Lyn Tho. all rights reserved.